Chinese Social Media channels are the gateway to Chinese travellers.
WEIBO.
WECHAT.
WE MANAGE FOR YOU.
Hungry for the massive Chinese market but uncertain about how to step into it? Shoved away by the exceeding amount of offline marketing expenses? The answer lies in Chinese Social Media Marketing - having a presence on Chinese social media platform giants to start social interactions with those potential shoppers.

As we all know, there is no FACEBOOK, no TWITTER, no YOUTUBE and no GOOGLE in China. In order to enter the Chinese market, many international
brands choose to leverage Chinese social media platforms, in this case, Sina Weibo and Tencent WeChat, to reach out to Chinese audience. It has proven the most cost-effective solution for building upbrand awareness and acquiring loyal customers.

Our in-house digital experts are here for you to connecting and selling to Chinese shoppers before, during and after their travel.

650 MILLION ACTIVE USERS
А hybrid of Facebook and Twitter in China with interactive customer engagement activities

• We apply for a corporate Weibo account and profile it around your business and potential customers.

• We verify your corporate Weibo account to activatethe customers` demographic categories for targeted campaigns.

• We create and manage the daily posts and interact with your followers to ensure your account stays alive and interactive.

• We design the Customer Engagement Activities and campaign strategy according to your budget and goals.
500 MILLION ACCOUNTS
A resemblance to Whatsapp, but with a variety of functions including e-Commerce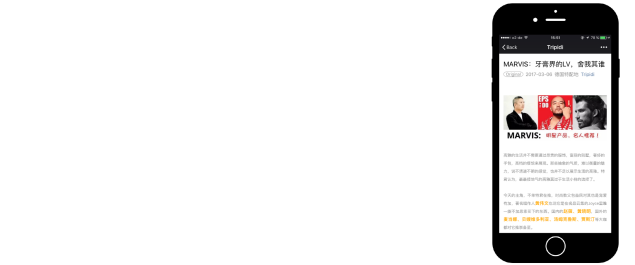 • We apply for a public WeChat account and profile it around your business and potential customers.

• We use a story-telling marketing approach to build up your corporate image and thus acquiring loyal customers.

• We combine the trendy topics in China with your marketing materials and write one full article in Chinese to target potential customers.

• We interact with your followers and manage your PRon WeChat so that your account stays the one most upto date on the Chinese social media market.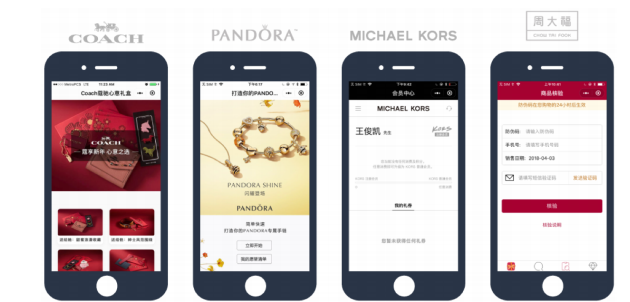 WeChat Mini-Program is a "sub-application" within the WeChat ecosystem. It enables to provide advanced features to users such as e-commerce, task management, coupons etc.. With more than 1 million mini-programs on the market covering 200 categories and more than 200 million daily users, mini-program has become the way to do almost everythingin China. From ordering food to find love, mini-program coversa wide range of services and needs of hundreds of millionsof WeChat users every day.
The four main examples of how a mini-program is used by brands for their business:
E-voucher
Reservatioп
lnstant payment
Loyalty Program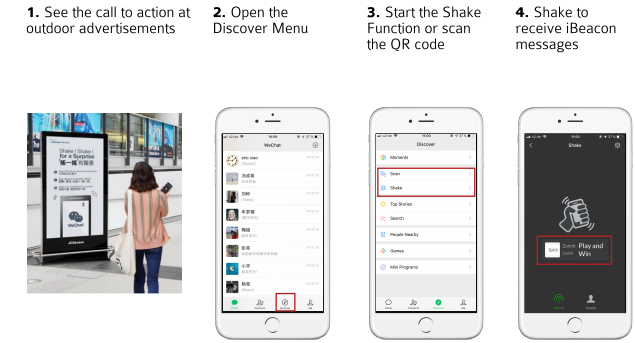 WeChat Shake offers users the ability to engage with brands in the virtual and physical world, which is well known in theAsian hemisphere.

WeChat Shake Campaign is realised through a function embedded on WeChat platform. By simply shaking the phone, the WeChat user receives a message on WeChat. The format of the message include images, texts, video, games, etc. It is an innovative way to link online actions with offline purchase thereby bringing in a fresh shopping experience.


Global Smiling

c/o Elyyon UG
Schottmüllerstr. 20A
20251 Hamburg

Tel: +49 (0) 40 307 026 70
info@globalsmiling.com